While land-based casinos are stunning in chic and grandeur, their online counterparts have a different approach. From visual aesthetics to user-friendly UX design, there's a lot to think about when creating an interface for an online casino, and the cost of making the wrong choice can be very high. Read our online casino design guide to find out how to make a great first impression.
When opening a new online casino, or even renovating an existing one, you need to pay attention to the interface. It's crucial to work on every detail in order to attract players at first glance to your homepage, and then maintain a sense of comfort and confidence.
A good colour scheme, easy navigation and hassle-free registration can be decisive factors in whether a player becomes a regular visitor.
If it were easy to make an attractive design, online casinos would never fail – which, unfortunately, is not uncommon. So we decided to take an in-depth look at the fundamentals of online casino and sportsbook design.
Beauty is in the eye of the gambler
Lack of visual appeal is the first thing that prevents many online gambling platforms from succeeding. Unpleasant aesthetics discourage players before they even get to the game catalogue. Give players something to enjoy.
Your homepage should be bright and attractive. It's best to limit yourself to a simple palette with a combination of three or four colours and use the same colours on every page.
Brightness is healthy when it's warm and soft, so make sure you don't cross the line or use acidic colours or overly harsh contrasts. Website design should be prominent but not too intrusive. Bright and flashing colours may attract players to a land-based gambling hall, but when they shine from a monitor or computer screen, they are more likely to provoke a player to leave the site.
The text should be clearly readable. This is one of the few times when visual appeal and navigation go hand in hand. This is especially noticeable when it comes to registration and deposit buttons. The large font size and the colour that makes it stand out will make the buttons immediately noticeable.
When players are looking for games, they usually look through rows and columns with names and pictures that let them know what the game's theme is. Very often operators simply use the pictures directly as the developer passed them on; as a result, the different sizes make the pictures look unclear and unsightly, and the presentation of the game fails.
Use pictures of the same size. This helps players find a game they are passionate about, and your platform will look neat and professional.
Some games have animated icons that catch players' eyes as they choose which game from the list to settle on. However, overly active animations can easily become an unwelcome distraction, so try to keep moving icons to a minimum.
Avoid loud and sudden sounds. Unexpected sirens are more likely to cause new visitors to simply close the web page without understanding where the noise is coming from. Once the player has decided on the game, then it comes down to the audio effects, so let them choose what they like, rather than boring them with harsh unpleasant sounds.
This is another method in which the land-based and online spheres are strikingly different – in a gambling hall, the squeaks and whistles are attractive, but on a website they are only annoying.
Many big, successful brands opt for a calm colour scheme, with cool blues and greens that let the yellow and white text stand out. Other casinos feature colour gradients, where colours move across the spectrum, such as pink to purple, with light blue buttons – giving the platform a fun and vibrant atmosphere. Different themes are used to express different emotions, but they all have something in common – they don't look like abstract art with screaming colours splattered haphazardly across the screen.
A good logo is also a key part of your brand. It should convey to players the impression you want to create. By writing your casino's name in elegant italics, you'll show that your site offers an exclusive, high-end experience.
Other ideas can be conveyed through symbols incorporated into the logo, such as a lightning bolt, to highlight the excitement and fascination of gambling. Casinos tend to present themselves to their customers as fun, exciting, cool or sophisticated.
Whichever logo you choose, remember: less is better. Trying to express a large number of ideas can lead to players having trouble deciphering your complex symbol. Work with a professional designer when creating your logo, a good professional will help you improve your brand awareness and your gambling platform's success.
Another thing that players, especially experienced players, pay attention to is licensing. Online casinos usually have the licensing authority logo at the bottom of their home page. A player can click on the symbol and go to the jurisdiction's website or see confirmation of the license. Make this icon prominent, and it will make a fantastic impact on your reputation.
Navigate
Your audience shouldn't have a hard time finding what they're looking for. People come to your site to have fun, not to wander through a maze, so try to make your online casino interface as intuitive and efficient as possible.
Let's start with the home page: sections of your website such as casino, live dealer games, sports betting, bingo, and poker should be highly visible. The standard solution is to place them in a row at the top of the screen. Your new visitors should be able to register and select a game in a few clicks.
Whenever a player needs to perform an important action by clicking on a button that will take them to the next step in their gaming journey, the button should be large, prominent and stand out from the background. This applies especially to the already mentioned registration and deposit buttons, which should be particularly easy to find.
An online platform should offer a wide selection of games and sports to bet on, so that every player can find exactly what they like. But too much choice can be confusing.
To help players understand the range, the operator should make sure that the buttons leading to the different categories are clear and concise. Grouping games by category (popular, top rated, new) will also help players get to what they are looking for faster.
They will also appreciate the ability to filter games by developer. Many players have a favourite company whose themes, graphics and special offers they like. This is usually realised by a button in the form of the developer's logo.
Other useful buttons to place on every page: Sign-up, Terms & Conditions and Player Support.
And don't forget about localization! Players will have a hard time making an account and playing if they can't read anything on your site. Your casino should be available in the language of your target market. Quality gaming platform software will allow you to customise the languages through the frontend for each country you operate in.
Register and have fun
Creating an account, making a deposit and starting to play should be as easy as possible.
The "Register" button should be visually prominent, and be sure to let the player know the benefits of registering – bonuses, prizes, free spins.
The registration form should not ask for too much information, try to make it neat, and don't make it longer than a couple of pages. At the top of the form we suggest placing an indicator of how much is left in the registration process (e.g. "page 1 of 2").
The entry fields should be clearly signed to explain what information needs to be entered into each field and in what format. After each entry, the page should focus on the new field, so that the player goes through the registration process quickly and easily. Confused by the endless forms, players are more likely to head for the door away than for the slots.
Don't demand more information than necessary. Personal information to verify identity is enough – don't make players uncomfortable by forcing them to reveal more about themselves than necessary.
When it comes time to choose a password, the length requirements and the presence of special characters should be clearly visible. It's also a good idea to let a new player know the strength of their password.
The modern gambling enthusiast has very high demands on convenience and speed. Many are used to using their social media accounts to sign up for new sites and services. And many online casinos have started offering this option.
But the most important thing in the world of online gambling is, of course, security. Remind players that their data is completely private and secure.
In search of entertainment
Players want to find what they are looking for, and quickly. They judge a platform by the first few search results they see. If the first attempt to find a game on your site doesn't produce exactly what they want, you can be sure they will go to another platform and not even say goodbye. Players expect quality search results even with incomplete queries, or one-word queries.
The ideal search starts with a string. It is usually placed in the top right corner of the homepage. It should stand out well – don't make players look for the search tool itself. The bar should also offer options as soon as a player clicks on it, and suggested queries should be improved over time as the site gains more data on player behaviour and tastes.
Often, players themselves do not have a clear idea of what they want to play.
Then they will scroll through the options until they find something that catches their fancy. Give players categories: Best Games, New or Jackpots. This way it will be easier for the player to choose the direction for his search and to understand the structure of the site.
Both the well-organized catalogue and the efficient search functionality help players quickly and easily find something to suit their mood.
Special Offers
Simply signing up for a tournament from the developer is one thing, but you still need players.
Welcome bonuses are great, but they won't encourage players to sign up if they don't know about them. Special offers, bonuses and urgent opportunities (e.g. tournaments) should be in the most prominent place. Let it be the first thing a player sees when entering the site.
Advertise bonuses and offers prominently. The text should be clearly visible, position it high and in the middle, above everything else. Make sure there is a visible button on the bonus and promotion advertisements that can be clicked on to take advantage of the opportunity.
A common practice is to use interstitial advertising that opens up to the entire screen, turning it into a background for a special offer, which in turn is positioned in a box in the centre of the screen. Site visitors can either take advantage of the offer or close the ad and return to the site. This works best when ads appear at predictable intervals, or between different pages or after a certain period of time, so as not to ruin the experience of using the site.
Special offers are a great way to attract new players, and motivate old players to come back again and again. If you place them in a large, prominent place, you can't go wrong.
Mobile world
The development of mobile devices has had a big impact on iGaming, just like any other industry. Players in developed countries are spending more and more time on their mobile devices, and in developing countries mobile internet penetration is going by leaps and bounds. More and more betting, and in some countries even the majority, is done from mobile devices.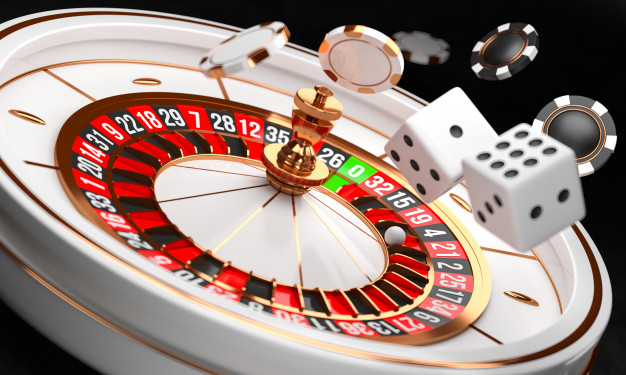 This means an increase in the number of players who will see your site from a mobile screen.
It is critical for online casinos and sportsbooks to have a design that works from both the monitor and the phone. The mobile version is naturally done differently – menus are grouped specifically for the taller and narrower screen.
The mobile design is designed for the fact that the player is likely to use the site with one hand, so the buttons are arranged so that they are easy to reach with the thumb of the palm of the hand that is holding the phone.
Players are betting from mobile phones more and more, so sites without a mobile version are simply dying out. If your online casino is still not adapted for phone screens, don't wait for the mobile world to pass you by.
Deposits and withdrawals
Making deposits should be easy, but don't sacrifice security. Offer a variety of payment systems to make sure that players are comfortable depositing and betting and paying as they please. It is standard practice to accept credit cards and bank payments, but many players expect to be able to use their e-wallets and other methods, especially those that support cryptocurrencies.
For security reasons you will need some personal information, but don't require more than necessary so as not to create an unnecessary barrier for players. The requirements should be strict enough to keep problematic people out, but should not encroach on privacy.
Some players don't realise that they have to go through an identity verification procedure before they can withdraw their money. It is therefore crucial to make them aware of what needs to be done in order to transfer their winnings to a bank account. Clear communication about deposits and withdrawals is the basis for a trusting relationship.
In general, money transactions should be fast, convenient and transparent, and a wide range of transaction options will definitely broaden your potential audience.
Be available
Responsive customer support is one of the key ways to build a good relationship with your players.
Unfortunately, technical problems don't arise for players on a schedule. Technical support and customer service should be available around the clock. The best form of support is live chat, where players can immediately contact an employee and get help.
The live chat should be available even to unregistered users, in case they have questions about the registration process, and it is best to request as little information as possible from users of such a chat.
A chat icon is best placed on every page of your website so that it is easy to ask for help when you need it.